John Eagle Collision Repair Center
Welcome to John Eagle  Collision Repair Center
About Us You won't find a more knowledgeable staff than the friendly technicians at our collision repair shop serving the greater Houston area. Our Acura Certified technicians are expertly trained, and can restore your vehicle to its pre-accident condition. John Eagle Collision Center has the latest technology and resources available to ensure your satisfaction every time.
Trusted Experience
Years of experience and the most advanced equipment are what separate our body shop from any other. After an accident, or even general wear and tear, you want your vehicle in the hands of the most qualified and efficient repair experts, and that's exactly what you'll find here! John Eagle Collision can turn back time and make your vehicle look like new again. Schedule an appointment using our convenient body shop appointment form, or contact us by phone at 877-372-3544.
We are located at 910 Hwy. 6 South Houston, TX 77079.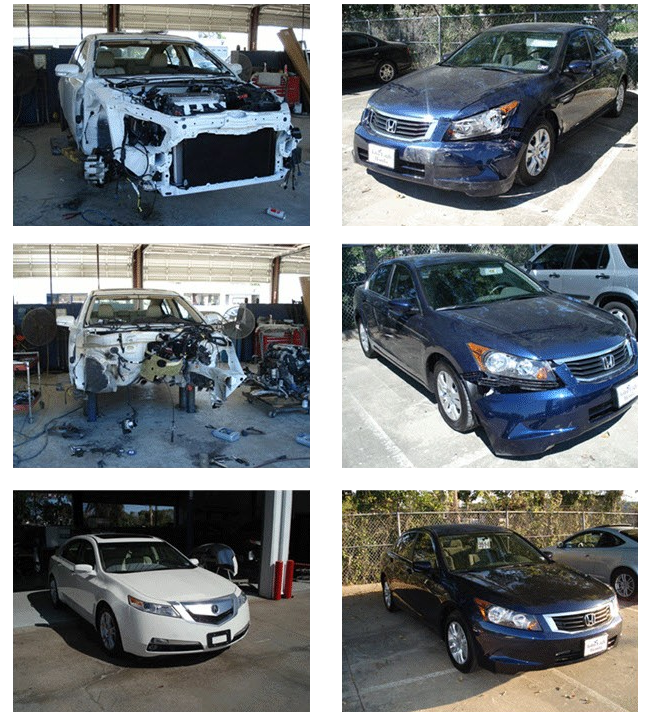 Advances in vehicle technology require innovative technical solutions and equipment to repair and refinish your Acura. We like to stay ahead of the curve! Our auto body repair technicians go through ongoing Acura training and instruction that emphasizes hands-on, practical application of skills to make informed decisions when assessing complex repairs. Bring your vehicle to us and see why so many other Houstonians have brought their car to the collision experts at John Eagle Collision. For your confidence, we use only Acura-approved tools, equipment, and repair procedures to maintain the performance, safety systems, and handling of your Acura.
John Eagle Collision Facts:
Our Acura approved paint spray booths produce a factory-like finish of fresh paint on your vehicle. We use only approved paint products.
We are equipped with Acura approved Celette Unibody Correction equipment, which allows us to restore damaged vehicles to factory specifications.
Our technicians have attended Acura collision repair and refinishing training, and have many years of Acura collision repair experience.